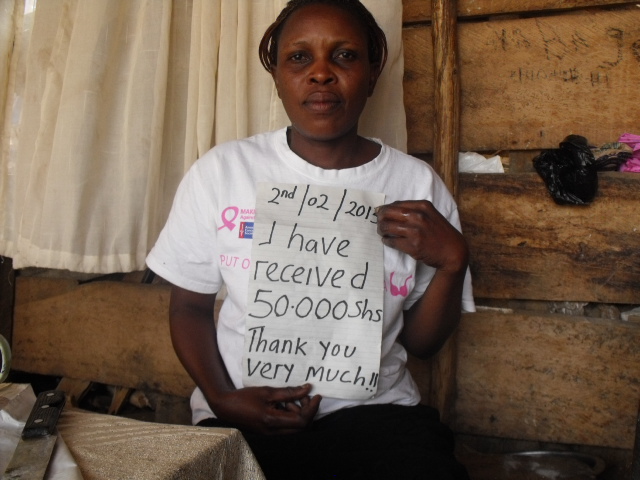 Christine says, "I smile now." Christine has been a member of Margret's Voice, Bunga-Love Project since its beginnings. Through this sweet ministry Jesus has given Christine a group of women in America who sponsor her monthly. And just like this group of American women would gather to study God's word together, God gave Christine a group of women in Bunga-Love Project to study His word with. "When we have a problem," Christine says smiling, "We join hand-in-hand in prayer. We stand on God's promises." Psalm 23 is a passage of scripture Christine holds tightly to and stands strong on.
Christine says, "Now, I have love in my life. Bunga-Love Project members are our brothers and our sisters. If one of us has a problem I strive to help them."
Through this ministry Jesus has taken a group of people, the lowest of society and brought them together to know Him, to worship Him, and to have fellowship with one another.
Isn't it amazing what happens when the body of Christ starts being the body, His hands and His feet? Jesus is very clear in His word about the poor, orphans, and widows. We are to care for them. (James 1:27)
Look at her face. She glows and shines brightly for Jesus.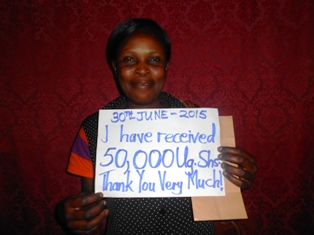 There are many women in need of sponsorship in Margret's Voice, Bunga-Love Project. We have so many women, like Christine formerly was, who do not know God or His  love, whose greatest struggle in life is finding the basic needs (food, clothing, shelter). Would you like to be the hands and feet of Jesus? For $25 a month you can help a poverty-stricken widow and her children. All of your giving goes to these precious women. Please help.